Excerpt from The Daily Times.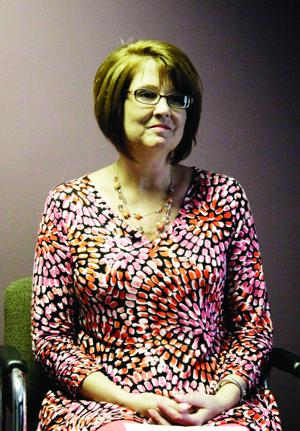 When Rhonda Stinnett first saw the news of a recent court case — wherein a Blount County man was sentenced to probation after the alleged physical and sexual abuse of three young children — she felt sick.
Then she felt anger, and then, finally, resolve. Armed with that resolve, she feels moved to share her own experience, in hopes that other children will be spared from the pain she endured.
"Something inside me just clicked," says Stinnett. "I could not sit back any longer and not try to do something to help victims of childhood sexual abuse."
Stinnett knows, because she was a victim herself. Growing up in what she describes as a "Ward and June Cleaver 2.0 household," she nonetheless was targeted at the age of 3 by a close family friend who took advantage of her vulnerability and naivete.
"My abuser told me that if I told anybody, it would mess up everything, all the relationships," says Stinnett. "And I believed him. So I kept the secret."
Stinnett was sexually abused by the man for 10 years. "I spent a lot of my childhood being fearful because of it," she says.
Then, at age 13, the abuse abruptly came to an end. "I thought it might be because I was getting older," Stinnett says. "But now I fear it was because he found someone else.
"And that's hard for me to carry — the thought that if I had only spoken up …"
Guilt was but one element of the extensive emotional fallout from her experience. "It's not something you just get over," Stinnett says. "You can't just have someone say some kind words and get better.
"Every so often, some other aspect of it will pop up, and I will go back and seek therapy again."
Stinnett began therapy at age 29, "as a birthday gift to myself." It was at that time that she finally began to come to grips with her abuse. A year later, she came out and told her parents and sibling.
"I needed to let go of it all," she says. "My parents did not know. It was hard for them to hear. They couldn't understand, at first, why I hadn't felt like I could tell them about it before."
Now happily married with three grown children of her own, Stinnett says her husband — Gary Stinnett, a youth pastor at First Baptist Church in Maryville — learned of her experience early in their marriage.
spirituality helps
Gary Stinnett says now that, despite his initial feelings of sadness and anger, "It enabled me to understand some things better.
"I began to look back on some of her traits, things I'd seen about her ever since we dated, and I could say, that makes sense now," the youth pastor says. "It's been a work in progress. But a lot of the credit goes to her spirituality."
Gary Stinnett is referring to his wife's decision, some years ago, to let go of the grief and anger lingering from her decade of abuse. "It was kind of a God moment for me," she says.
"At one point, I really felt like I need to go to (her abuser) face to face," she says. "Then I prayed about it, and God gave me the forgiveness I needed. He took away the anger and guilt, and I no longer needed anything from this person."
Still, Stinnett says she felt an instinct to protect her own children, and other children who might find themselves trapped in an abusive circumstance.
She'll be speaking at upcoming events through New Hope-Blount County Children's Advocacy Center in Maryville, and she says she'd like to "become more of an advocate" against childhood sexual abuse.
New Hope is a full-service child advocacy center, providing a number of services — therapy, medical exams, forensic interviews — for area children who have been referred as potential victims of sexual or severe physical abuse.
According to Executive Director Tabitha Damron, New Hope served 450 children in 2014. That was 100 more than the agency saw the year before.
"Our community needs to focus on prevention, and Rhonda's story is the perfect segue into our efforts to educate people."
program goal
One of New Hope's outreach programs is the Stewards of Children education program. Damron says the program, which offers training in how to spot and respond to abusive situations.
"Our goal is to train at least 5 percent of the population," Damron says. "Because research shows that level of education can really effect change in a community as to how it reacts to child abuse."
The Stewards of Children program involves two-hour training sessions, led by a facilitator. New Hope stages public trainings several times throughout the year.
And Damron says the agency will schedule free sessions for businesses, churches and civic groups that request it, as well. "If you can get 10 or 15 people together, we'll come out and train you."
Damron says Stinnett came through her ordeal better than many victims, primarily because she came from a strong, loving family.
But other victims suffer lifelong problems as a result of their abuse — emotional issues, depression, alcoholism, suicidal inclinations.
"It affects everything about the development of your brain and your body," Damron says. "The long-term cost can be huge.
"This is a topic we have to begin talking about. People want to believe it isn't happening. But it is happening, and it's happening in Blount County."
Stinnett agrees. "When I was a child, it was something that just wasn't talked about," she says. "We didn't talk about it. We didn't have the education in school.
"But we need to quit whispering about it in the corner now. If I had had someone telling me, at some point in my childhood, that it was OK, that I could talk about what was happening … it might have made all the difference."
For more information on preventing child sexual abuse in your community, visit The 5 Steps to Protecting Our ChildrenTM, or take D2L's award-winning Stewards of Children® prevention training.